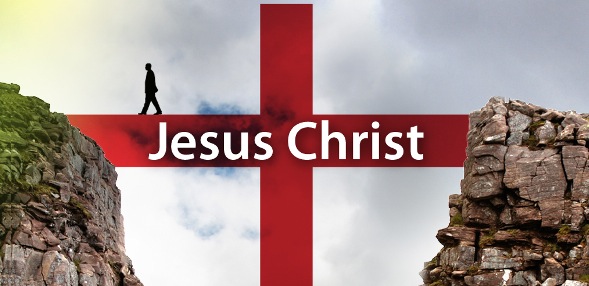 ALL ARE SINNERS
The Bible says, "For all have sinned and come short of the glory of God." (Romans 3:23) Sin's penalty is death and eternal separation from God in hell. "For the wages of sin is death..." (Romans 6:23a)
JESUS DIED FOR SINNERS
It was no accident, Jesus died for you. God loves you. "But God demonstrates His love toward us, in that, while we were yet sinners, Christ died for us." (Romans 5:8) "For the wages of sin is death..." (Romans 6:23a)
GOD'S GIFT TO SINNERS
God offers salvation and forgiveness to all. "...the gift of God is eternal life through Jesus Christ our Lord." (Romans 6:23b)
A gift must be received before it's yours.
HOW DO WE RECEIVE GOD'S GIFT?
The Bible calls us to repent (or turn) from our sin and believe in the gospel. Jesus Christ said as recorded in Mark 1:15 "The time is fulfilled, and the kingdom of God is at hand; repent and believe in the gospel."
God's gift of eternal life is easier to receive than most people think. The Bible tells us that it's not through any works or good deeds that we can do, but by faith in Jesus Christ and what He already did. "For by grace are ye saved through faith; and that not of yourselves: it is the gift of God: not of works..." (Ephesians 2:8-9a)
We're also told in the book of Romans that all we need to do is believe (have faith) and ask for this gift and it will be ours. "That if you confess with your mouth Jesus as Lord, and believe in your heart that God raised Him from the dead, you will be saved; for with the heart a person believes, resulting in righteousness; and with the mouth he confesses, resulting in salvation for whoever shall call on the name of the Lord will be saved." (Romans 10:9,10 & 13)
Will you stop right now and ask Jesus Christ to save you, so you can know you're going to heaven?
"These things have I written unto you that believe on the name of the Son of God; that ye may know that ye have eternal life." (I John 5:13)